We have the BMW CVT Gasket Kit.
OEM ZF parts assembled in Germany.
Use Genuine ZF parts for your ZF transmission rebuild to ensure proper fitting with a complete set of all internal seals and gaskets.
List Price $415.80 CAD (=$309.62 USD)
Sale price of $299.38 CAD (=$222.93 USD)
Customs cleared for immediate shipment within Canada, next day shipping available.
1 pound, 16 x 12 x 1, assembled in the European Union (Germany).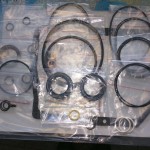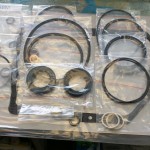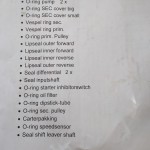 We also have Steels, Frictions, Pistons, Drums, Solenoids, Sprags, Manual Valves, etc.
Fits
2002, 2003, 2004, 2005, 2006, 2007, 2008 BMW Mini with CVT Transmission.